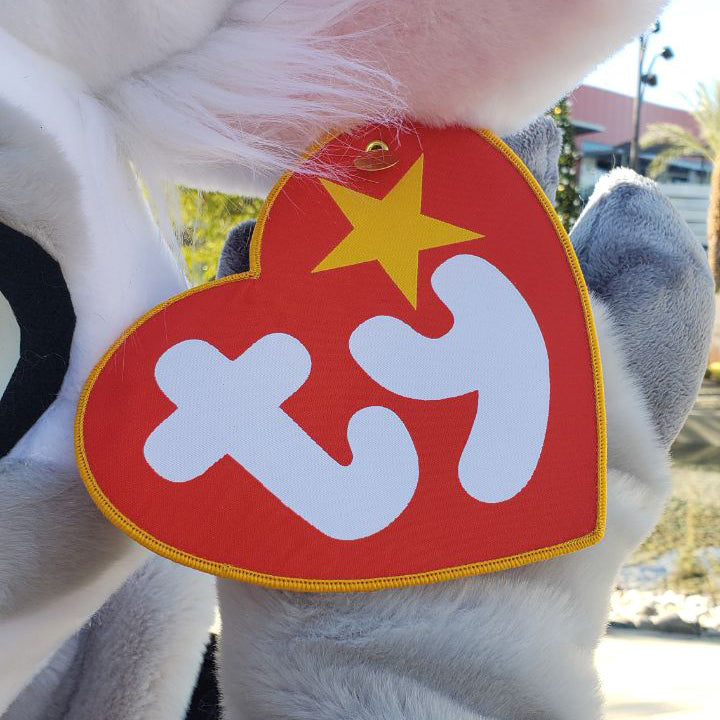 TY Fursuit Tag
This is a 6" tall double sided woven, sturdy TY tag for fursuiters!
There is an option for a 3" fursuit ear pin that you stick directly through a foam ear or layer of fur. This does not harm the suit or fur! 
There is also an option for a gold key ring.